I have read a number of articles online recently asking people what their favourite Neil Diamond song is, this becomes quite difficult, as I don't think there is another artist with such an extensive catalogue of consistently high quality material, hits or otherwise, covering a whole spectrum of genres.
​
Peruse any album of Neil Diamond's, and you can guarantee there is at least one bona-fide gem contained on it. A song that instantly grabs you, and doesn't leave you, and remains ingrained for all time, a perfect example of this was found on Neil's 'Home Before Dark' album, with the song, 'Pretty Amazing Grace', a song, albeit new at the time, seeped into the listeners' consciousness, and stayed there, and could now be regarded as a Neil Diamond standard, and as such, has since become a concert staple. This proves that a good song will always be well received.
​
What I would be interested in, is to invite fans of Neil Diamond, and of this website, to tell us, What is your favourite Neil Diamond song? Please include reasons why the named song is particularly special, any song, it could be an obvious standard, or a little known one, as I believe all of Neil Diamond's songs have great merit.
Let us celebrate Neil Diamond, and not forget what he has bestowed upon us. A man who has dedicated his life to his craft, and has touched us with a rich tapestry of meaningful and heartfelt music.
​
Your choices will be added to this page. Between us, we can create a whole new page. So come on, as Neil would say....
"This is your chance".... - Dave Radstock
​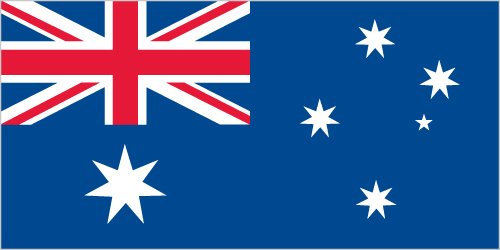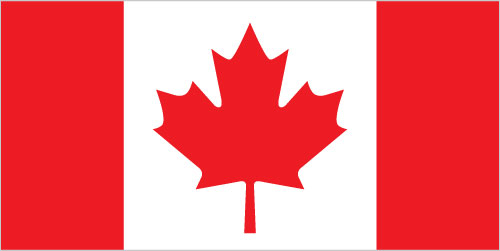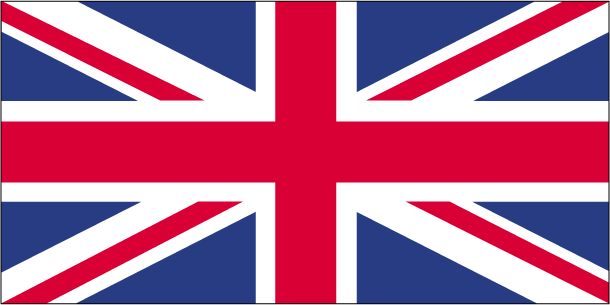 DOUG VYNER - PERTH, WESTERN AUSTRALIA
'I AM... I SAID'
This has to be my absolute favourite Neil Diamond song. Heard this song on the radio a couple of times back in 1971, and I was hooked. I listened intently for the name of the singer and the song, and then headed out to my nearest music store. On arrival at the store, I discovered that this, to me then, unknown singer, had two albums (LPs). One was 'Sweet Caroline' and the other was 'Stones'. I then did something that I had never done before... I purchased not one, but both albums, my purchase being made solely on having heard only one song from this singer. This song so moved me...
"... I got an emptiness deep inside and I've tried but it won't let me go..."
The pain, the tortured cries. This was even more evident in 'I Am... I Said (Reprise)'. Neil's voice, his sincerity and pain, tugged at my heartstrings; he touched my soul. I felt his loss, his pain, for I too, was experiencing those emotions (

The story's the same one

). I was hooked... a fan for life.
Two years later, this incredible singer blew us Aussies (and the world) away with his 'Hot August Night' live double album. 29 weeks at #1 and 239 weeks in the charts in Australia! Sales, per capita, the highest in the world, which led Neil to remark...
"I think probably Australians have just a little more taste than most people."
​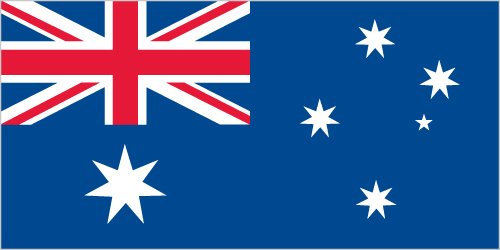 DAVE RADSTOCK - MANCHESTER, UNITED KINGDOM
'BROOKLYN ROADS'
Of all Neil Diamond's songs, the one that has resonated with me the most is 'Brooklyn Roads'. The story of innocence, and childhood, and steeped in nostalgia, and a yearning for those simpler times. In the mind's eye, one conjures up images of times we can all identify with, running into the arms of a loving father, and of thinking what our lives would bestow upon us, and the dreams and aspirations we all have when young. 'Brooklyn Roads' is a fabulous story of reminiscence also, where I can remember the vibrancy, and noise of a busy home. The song certainly takes me back to my own childhood.
​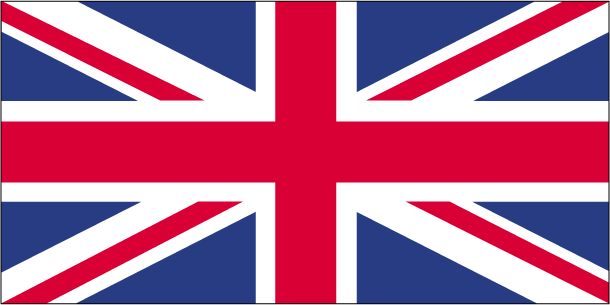 MAY GÓMEZ DE PAZ - MADRID, SPAIN
'PLAY ME'
It is difficult, very difficult to choose only one of Neil's songs, not even one album. There are so many, so beautiful.... However, if I had to have a favourite that would be 'Play Me'.
It was the first song of Neil that I heard and I still remember the feelings it evoked in me. It was a kind of illumination. I felt as if a ray of light had touched my soul.
Obviously my first album was 'Moods' and then I knew that I was in love with Neil and his music forever. He has never let me down!
My love for him has continued to grow and I am sure that my life would never have been the same if Neil hadn't existed.
I love all his songs, but each time I listen to 'Play Me', I feel a special emotion in my heart. It is like the first kiss of a beautiful love story.
​



DONITA BELL - PORT ST. LUCIE, USA




'LONELY LOOKING SKY'


After much thought and soul searching, I finally came across a Neil Diamond song that can be considered a favourite that affected me during my lifetime. It is from the original motion picture soundtrack album, Jonathan Livingston Seagull. The song which speaks to my inner self and to Jonathan's Heart is 'Lonely Looking Sky'. It started before JLS was born, when I stayed home from school one day looking up at the sky with the puffy white cloud formations and the bluest backdrop on that New England day. Contemplating life and always bringing it full circle with other star-studded night time skies with harvest moons or blood red eclipses. I try to stay busy, even though loneliness may settle in at times. We've all been there. Now, however, with my first few months of retirement, I set new short term and long term goals to ward off these feelings, and so,


"Dream, we dream, for we may wake, one more day… one more day…"
MELINDA MONTANO - TUCSON, ARIZONA, USA
'SOOLAIMON'
All of his music and lyrics are inspirational and positive mood altering. They say music is therapeutic, I believe it can be life changing as well... it has been for me and I'm pretty sure I can speak on behalf of millions of other people. Some artists, however, have that ability to reach right into another's soul as though they were singing and playing that song just for them, as if it were personal. It's as though he, "the performer" knows that audience needs what he has to offer, something perhaps he needed at one time, but doesn't anymore and it shows on stage as he holds one hand to his heart and the other to his beloved listeners!
​
Neil Diamond has many beautiful songs, it's difficult to have to choose just one as a favourite, though one definitely stands out as truly inspirational and absolutely beautiful to me is 'Soolaimon.' This particular song affects me in the ways I've described. It lifts me when I'm down and lights me up when things seem dark and helps me put things into perspective, if only for a while. In fact I can say that about all of his music, he's one of those few gifted people who can do that!
I'll always be a fan and admirer of this man and his music!
​
Thank you Neil Diamond, for your talents and sharing them with us!
"... I'm lost between two shores..."
LINDA MORSS - KELSO, WASHINGTON STATE, USA
'HELL YEAH'
My most precious Neil Diamond song is not necessarily my favourite, but it is my most emotional song, it is, 'Hell Yeah'. I played it at my husband's memorial service. It encapsulates everything in my husband's life.
​
PHILIP DE SAUSMAREZ * - CAVERSHAM, BERKSHIRE, UNITED KINGDOM
'STONES'
As a long-time devoted listener there are so many songs that I could go for. I would have liked to nominate one from his more recent albums, 'Hell Yeah',
'Another Day (That Time Forgot)', 'The Art Of Love', or show some less well publicised like 'Midnight Dream', 'That Kind', 'I'm Glad You're Here With Me Tonight'
(an underrated album, in my view), or 'Talking Optimist Blues'.
​
But this is why 'Stones'. By very good fortune (a story in itself), I had a Row 2 ticket for the concert at the O2 in London that turned out to be Neil's last stadium show, ever. I had a wonderful time as you would expect, but when he started singing 'Stones' which is not a regular song in his shows, he looked right at where I was sitting. You may know what I mean when I say it felt like he was singing it for me. Intellectually, I know it is stagecraft… but the experience was very powerful.
He looked rather sadly at us again on his way off stage. In retrospect, I wonder if he suspected he was near the end of his touring days.
For weeks afterwards, 'Stones' played inside my head. And then he announced his retirement, for the sentiment I expressed, above, 'Stones' now has a place at the top of my favourite Neil Diamond songs.
​
* Des is my nickname, people who have met me at Neil Diamond concerts will know me as Des.
​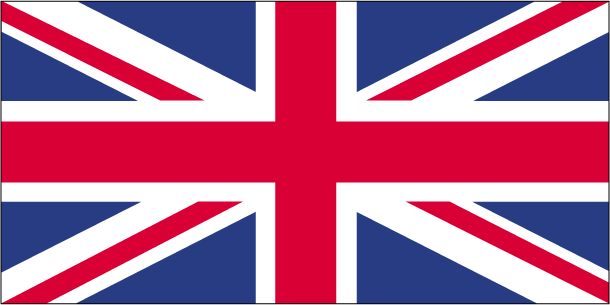 MIKE CLEWS - BIRMINGHAM, UNITED KINGDOM
'IF YOU KNOW WHAT I MEAN'
So many to choose from, but my favourite is 'If You Know What I Mean'. It is all about how life goes around, how we remember things, good and bad, how we all have dreams. And without doubt a great piece of musicianship. Neil Diamond, the man, the legend.
​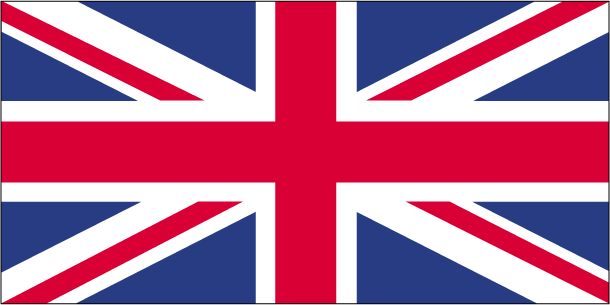 ANDRO PAUL LUCICH - RENO, NEVADA, USA
'I AM... I SAID'
My favourite Neil Diamond song is 'I Am… I Said'. My reason for selecting this song is that Neil Diamond believed in himself when he first started out. It was his destiny song. My prayers go out to Neil for a quick recovery.
SANDY BYRNE - COLUMBUS, OHIO, USA
'SWEET CAROLINE'
My favourite Neil Diamond song is 'Sweet Caroline', in honor of our handicapped daughter, Carolyn.
JACQUELINE PERRON - ZÜRICH, SWITZERLAND
'BEAUTIFUL NOISE'
Beautiful Noise. When I heard it the first time in 1977, I fell in love with the beautiful voice of Neil and his lyrics. NEIL FOREVER.
TOM BOWYER - KINGMAN, ARIZONA, USA
'I AM... I SAID'
It's not easy to choose just one favourite Neil Diamond song from so many great songs that he has written, but I will have to go with my long time favourite,
'I Am... I Said'. It took him four years to write this song. He was going through a very difficult period in his life; a period of doubt and deep introspection. Rather than turning to drugs or alcohol like so many do, he chose to bear his heart and soul and do what he does best, write a great song to reflect his feelings! When I saw him sing it at the 1972 'Hot August Night' (Greek Theatre) concert. I was hooked and have remained a loyal fan ever since! A Neil Diamond concert without 'I Am… I Said', would not be complete...
LINDA VOIGHT - NORTH ST. PAUL, MINNESOTA, USA
'MARRY ME'
This songs says all a marriage should be.
DEBBIE FOX - MT. JULIET, NASHVILLE, TENNESSEE, USA
'I AM... I SAID'
'I Am… I Said' is just one of my favourites. I even have it tattooed on my arm! A king frog playing a guitar and 'I Am… I Said' right next to him! I love
'Jonathan Livingston Seagull' as well. I have seagulls in flight on my other arm! Neil's songs bring joy to my heart and soul!! Love our Diamond man and his Queen!
LIZ MEACHAM - FAIRPORT HARBOR, OHIO, USA
'LONELY LOOKING SKY'
'Lonely Looking Sky'... My absolute favourite from 'Jonathan Livingston Seagull'. I have been alone for most of my life, even with people around. The words, the music, just resonate with me. It's gotten me through some pretty rough times.
I go to the beach a lot just to watch the "sky-birds", and JLS music runs through my head every time. Thank you Neil, your music is wonderful, beautiful noise, and has such meaning to me. It makes me feel less lonely, like you, are singing just for me. You are such a blessing...
NADIA PASCUCCI - MILAN, ITALY
'I AM... I SAID'
This is my favourite song because is so close to feelings I well know.
SHERRI OWENBY - MARION, NORTH CAROLINA, USA




'PLAY ME'




Several songs come to mind, but the one that brings me to tears is 'Play Me'. For some reason it just speaks to my soul. It is a beautiful love song about two people who share a true love and desire to complete each other. It is filled with yearning, desire and fulfillment!
PAMELA WHEELIS - MILTON, FLORIDA, USA
'STONES'
"

And she would ache for love and get but stones...

" I met Neil Diamond after losing my father in 1970 and my brother in 1973. I was a young, lonely girl desperate for love. His music was one of the few constants in my life for many years as I struggled to find myself. I owe him for ultimately saving my life and giving me hope.
​
CYNTHIA ROSS - ANDOVER, MASSACHUSETTS, USA
'HELLO AGAIN'
My favourite Neil Diamond song is 'Hello Again'. Although I've enjoyed everything Neil has written/sung over the years, 'Hello Again' touches my heart.
Here's my story... Many years ago, my husband, Don and I were dating, but at some point we split up and went our separate ways. Then about 23 years later, after searching for me and finally finding me, he called. We must have talked at least 2+ hours, catching up. I said to him, "This is like, 'Hello Again'!" He asked, "What's that?" I had to explain to him what I meant.
Since he was away on a business trip and in his hotel room, he called a radio station that took requests. They played 'Hello Again' and he said it brought tears to his eyes. At the same time, my husband also became a fan! Since then, 'Hello Again' has been "our song." Thank you, Neil.
​
JOY HANCOCK - PERTH, WESTERN AUSTRALIA
'SONG SUNG BLUE'
I love the tune and his voice. I enjoy all of his songs. A wonderful singer/songwriter who gives so much love to his fans.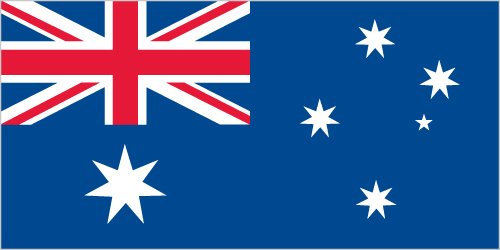 THEA BIARD - BREDA, THE NETHERLANDS
'CANTA LIBRE'
This song makes me feel the spirit of my late sister. She passed away at the age of 38. She was also a big fan and she would cry whenever she heard this song.
It touched her soul and it touches mine.
​
UWE HÖLTER- NRW BOCHUM, GERMANY
'HELL YEAH'
I heard this song for the first time at its world premiere in Rotterdam, I have never heard that intensity in his voice in any other performance with this song.
​
CAROLE BETH DREYFUS -
PENNSYLVANIA
, USA
'ELIJAH'S SONG'
I love this song about your grandson, Elijah who was born in May.
Thank you very much, Neil.
MILLARD THOMPSON - CLAWSON, MICHIGAN, USA
'I AM... I SAID'
Beautiful, meaningful words and very nice beat. Done very well; sung very well. Great.
​
PATTI NELSON - NAPERVILLE, ILLINOIS, USA
'BROOKLYN ROADS'
Such a beautiful song about his family and his childhood. I can see it. I can feel it. The emotions are just so powerful.
I love this song because it is beautiful and eye opening to see the beauty of love.
LINDA FRAILE - CHESAPEAKE, VIRGINIA, USA
'AMERICA'
'America' says so much of why so many immigrants came to America, including both sides of my family!
Freedom's Light Burning Warm
Sweet Land of Liberty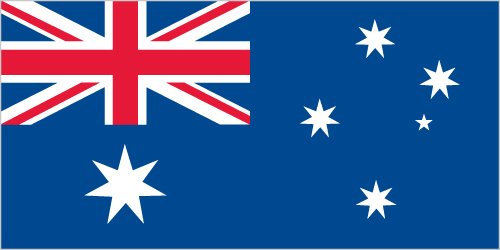 JENNY LEA - NEW SOUTH WALES, AUSTRALIA
'DESIRÉE'
I'm now 51 years old but my dad got me hooked on Neil and his music when I was just a little girl.
'Desirée' was the song that was always on REAL LOUD at my place. Dad couldn't get enough of it. I didn't understand what the song meant at that age, but it made me sing and dance. Dad finally sat me down and told me all about the amazing man and singer/songwriter who is Neil Diamond. As I grew up, I not only became an even bigger fan of his music but "those sexy bedroom eyes" of his. WOW! All these years later, Dad still has 'Desirée' playing regularly, and so do I.
​
ALL NEIL'S SONGS ARE GREAT, HIS LEGACY WILL LIVE FOREVER
TIM SMITH - BAMPTON, DEVON, UNITED KINGDOM
'I'VE BEEN THIS WAY BEFORE'
The spirituality of the song would be one of the reasons. I just think it's brilliantly written with a quite beautiful melody.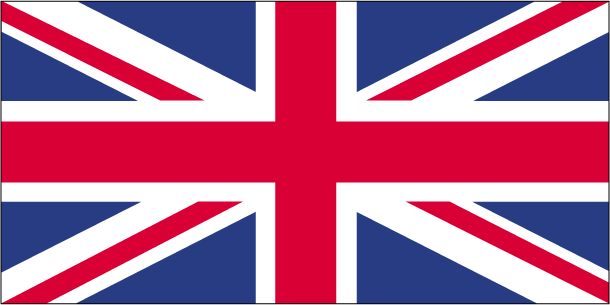 GABRIELA RIEBETZ-MONKOWIUS, BERLIN, GERMANY
'I AM... I SAID'
I did not know the story behind it. What I could always feel and feel every time I hear the song is the pain, being lost, not knowing where I belong. I feel this deep pain in my heart; I resonate with it because it is also my pain. In June 1977, I saw and heard Neil Diamond the first time live in Berlin in the Deutschlandhalle. Later again in the Waldbühne in Berlin and 2016 in the Köln-Arena in Cologne. I am so thankful that I was able to see, hear and experience the magical mastery of Neil Diamond. The experience is unforgettable. I bow deeply to Neil Diamond and say thank you.
​
NDC Comment: Hi Gabriela, please click on this link for information on this song -
KATHY ARP - TOLEDO, IOWA, USA
'SHILO'/'BROOKLYN ROADS'
I grew up mostly as a single child because my sisters were 18 and 13 when I was born. Both of these songs describe how it felt to have nobody to play with or no one to talk to. I had an imaginary friend and that was it. Both of these songs tell me that Neil was lonely as well.
​
PETER KRÜGER - NÜRNBERG, GERMANY
'I AM... I SAID'
This song touches my soul.
CATHARINE PIKE - GRAND BEND, ONTARIO, CANADA
'PRETTY AMAZING GRACE'
I have been wanting to contribute to this list for a while, but the main difficulty is narrowing down all my favourites to just one... from
'Cracklin' Rosie' to 'Holly Holy', 'Hello Again', 'September Morn',
'Over You', 'Long Hard Climb', 'All I Really Need Is You', 'The Art of Love'… 'Pretty Amazing Grace'. All of Neil Diamond's songs are not just music, they are emotional experiences which seep right into your soul.
Every time I listen to a different album, I find a new favourite!
But the one which I think resonates the very most, both with music and wonderful, heartfelt and meaningful lyrics, is 'Pretty Amazing Grace'. Spectacular both on recordings and when he performed it in his studio or live shows.
​
Thanks Neil, I will always be "Hooked On The Memory Of You"!
​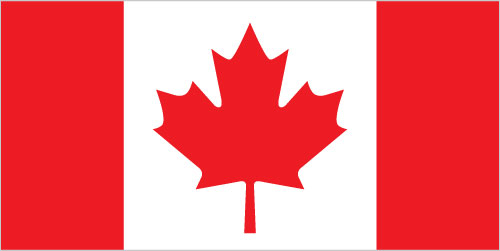 ANITA HUIE - HOT SPRINGS, ARKANSAS, USA




'LADY MAGDALENE'


I love this song because it is beautiful and eye opening to see the beauty
of love.



BISSERKA VASSILEVA - VENICE, ITALY




'MORNINGSIDE'




From a list of 30 songs, I have to choose this one. It moves me.




Neil Diamond is a unique and beautiful person. God bless him.



​
DONNA SHERADEN - SOUTH CAROLINA, USA
'AND THE GRASS WON'T PAY NO MIND'
Love the Hot August Night version best. A beautiful song that he sings with passion and with love.

Also love 'Modern Day Version Of Love' from the same album.
Should have been a Grammy contender.
​
ROBERT S.J. HU - MILILANI, HAWAII, USA
'THE STORY OF MY LIFE'
Mainly because it speaks about my own life story of how I first met my wife Amy. We had been married 45 years before she died of a heart attack. I have 3 grown adult children and 3 grandchildren. This song resonated so much with my heart and soul and the many memories of human happiness, heartaches, and challenges of being a married couple, raising a family, and trying to survive in an ever-changing world. My fondest alohas to Neil and Katie Diamond!!
Webmaster: To Robert S.J. Hu -
Here is a song for Amy. Neil composed
and sang it following the sudden
and unexpected passing of his Dad
aged 67, in 1985.
THERESA MARY ANNE DAVIES - ENGLAND
'I AM... I SAID'
The first song I really listened to the words and I liked and that meant something to me.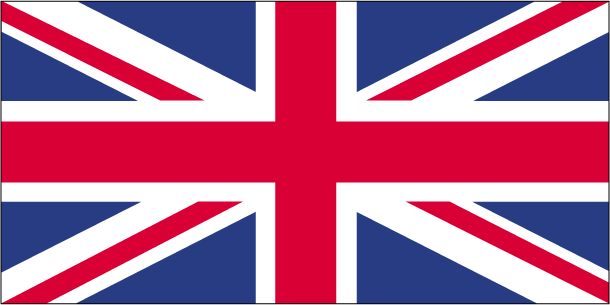 RODGER WOODS - PARKER, SOUTH DAKOTA, USA
'PLAY ME'
I have listened to it thousands of times and every time I listen to it, it brings the most tear-filled compassionate memories of them all! I had his CD with that song on it and I can remember whenever I was sitting in my vehicle near a group or a crowd of people, I would play that song loud enough for them to hear and I got many compliments from them for choosing that song! Many tears of compassion and heartfelt joy from listening to all of the priceless soulful music that he wrote and sang with a heartfelt passion so deep that it inevitably touches the heart with tear-filled compassion!
PATTI EDGAR - AUSTIN, TEXAS, USA
'

THE STORY OF MY LIFE'
​

A beautiful song about love and appreciating that person. I get tears every time I hear it.
GRAHAM ROWLEY - EDINBURGH, SCOTLAND
'PLAY ME'
First of all, I have to say that I think asking someone to choose their favourite Neil Diamond song is a little unfair. It's almost like asking a parent to choose their favourite son or daughter because obviously you love them equally!
Seriously though, there are so many incredible Neil Diamond songs to choose from but I believe we all know instinctively which one is our absolute favourite.
His catalogue includes many superb upbeat songs such as 'Sweet Caroline', 'Sunday Sun', 'Forever In Blue Jeans', 'Beautiful Noise', 'America', 'Let The Little Boy Sing' and 'Longfellow Serenade', all of which are amazing.
My personal preference, however, is for the slower, ballad-type songs that showcase the incredible quality of Neil's voice.
So songs like 'Hello Again', 'Love On The Rocks', 'I Think It's Gonna Rain Today', 'Suzanne' and 'Until It's Time For You To Go', are all up there along with 'Morningside' which is, coincidentally, the district of Edinburgh in which I live.
I do, however, have two absolute favourites with 'I Am... I Said' just being shaded into second place by 'Play Me'.
The combination of the quality of Neil's song writing, beautifully rich voice and perfect delivery make this my favourite song - by anybody - ever.
PAUL MORRIS - ADELAIDE, SOUTH AUSTRALIA
'SIGNS'
My favourite Neil Diamond song? Can I say about 90% of what Neil Diamond has written? What a challenge to try and sift through his works! After much deliberation, I narrowed it down to three – 'Captain Sunshine', 'Morningside' and 'Signs'.
​
I settled for a hidden gem 'Signs' from the 'Beautiful Noise' album – this is classic Diamond at his peak in the 70s. The words and melody flow from his soul like a beautiful waterfall -
​
Signs that burn like shooting stars
That pass across the nighttime skies
They reach out in their mystic language
For us to read between the lines
Some are born who would defy them
Others still who would deny them
Signs
Signs like moments hung suspended
Echoes just beneath the heart
Speak in voices half remembered
And half remembered play their part
Signs that come as we lay sleeping
Left behind for our keeping
Signs
​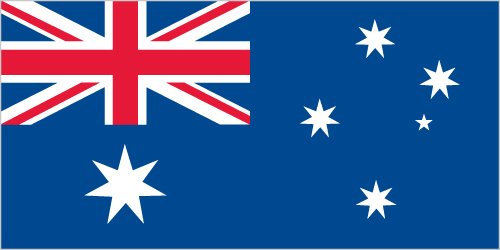 RICHARD SHIRLEY - COLUMBIA, SOUTH CAROLINA, USA,
'I'VE BEEN THIS WAY BEFORE'
Like others, choosing one favourite is an exercise in futility as it may change as events in one's life changes.
​
Several years ago, his band members (about 15) were asked to name their favourite Neil Diamond song, Two songs tied for first place,
'I Am… I Said' and 'I've Been This Way Before'.
For me, his best songs are those that start slow and gradually build and build emotionally , and that's why these are my favourites (today... may change tomorrow)
LYN HARROD - NEW ZEALAND
'SWEET CAROLINE'
Johannesburg (1974)…THEN... (a Kiwi abroad). A new vinyl LP played over and over until the grooves were worn smooth!! This song had very 'private thoughts which resonated very poignantly. A secret love, and we both 'felt it' but it was one of those very awkward loves, that wasn't to be... At that time.
​
We "secretly kept the feelings" BUT, went our separate ways, but the love has always remained for all those decades... Still in our "too hard" basket.... Who knows what the future holds? We are still very much alive and Neil Diamond was the 'songs', the memoirs, of that precious time. I love ALL of Neil's music. 'Stones' is next on my list... Another gem I relate to dearly.... With love.
JOYCE HENNESSEY - ASTON, PENNSYLAVANIA, USA
'SOLITARY MAN'
This is the first song I heard on radio and it touched a place in my heart. I remember driving in a car listening to it.
It is very difficult to pick one song. That smooth voice and melody.
Also really, really love 'Holly Holy', 'Modern Day Version Of Love', 'Lordy' and 'Stones'.
​
I want 'I've Been This Way Before' and 'The Singer Sings His Song', played at my funeral.
SYLVIA HITTENBERGER- SHINGLETOWN, CALIFORNIA, USA
'HOLLY HOLY'
Neil sang this song with gusto, straight the soul and from the heart...
Love this song!
Both these songs are beautiful, anyway, lyrics, music, his voice so young and honest, even the sweet whispering in 'If I Never Knew Your Name'.

Several of his songs have a very "religious" effect on me. As mentioned previously, I don't want to cross the very thin and frail line between admiration and adoration.
​
FISHER STEVENS - LONDON, UNITED KINGDOM
Neil Diamond Tribute Artist -
'I AM... I SAID'
My whole family were big fans so Neil's music, it would be playing a lot in our home as I was growing up. At the time I was listening to the chart music that was popular with my generation, however, when I heard the song 'I Am... I Said', that all changed.
As a young boy, the lyrics fascinated me. "Did you ever read about the frog who dreamed of bein' a king", how could I not want to dig deeper after hearing that? The song gives me goosebumps when I sing it. This haunting song about self-doubt, and your very soul calling out. " I am, I cried", is an anthem that speaks to us all on a very human level.
​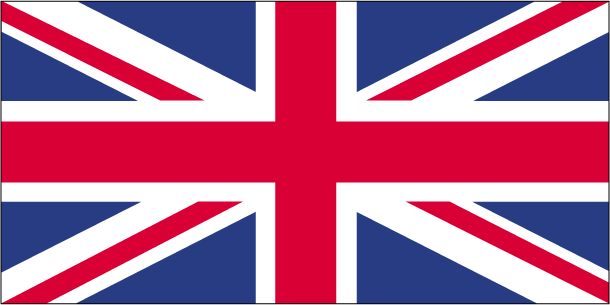 JOANA SOUSA - LISBON, PORTUGAL
'BROOKLYN ROADS'/IF I NEVER KNEW YOUR NAME'
Choosing these songs was almost impossible. They are not really my favourite as far as lyrics and music goes. However, they conjure up in me a series of emotions that are unique. Tears always come to my eyes, with emotion from these two different songs.
​
In 'Brooklyn Roads', I feel a kind of despair for not being able to go back in time. Like when you give up and accept your fate, but wonder powerlessly what it would be if you didn't choose to go on. It always makes me think of Jesus withdrawing for a while, knowing he had to accept and embrace his destiny, to which he committed wholeheartedly, but still realising all the things he'll miss on.

'If I Never Knew Your Name' gives me the same feeling. The immense anonymous love, not really directed at an identifiable person, but so pure and durable. Again for me a religious experience not unlike 'Brooklyn Roads'.
​
​
DEANNA MORE - CARMEL, CALIFORNIA, USA
'MORNINGSIDE'
I moved to Silicon Valley in 1983, where I had a fun and fascinating career. After losing everything in the Great Recession (2007-2009), I moved to Carmel, CA to care for an elderly relative... only after watching a YouTube video of 'Morningside'.
​
Neil's music has been the soundtrack of my life; my "Beautiful Noise".
I could go on and on with details but that's all for now.
​
THANK YOU NEIL DIAMOND FOR THE SOUNDTRACK OF MY LIFE
​
JAMES CARR - YUBA CITY, CALIFORNIA, USA
'BROTHER LOVE'S TRAVELLING SALVATION SHOW'
No other reason, it's the best hands down.
JOANA SOUSA - LISBON, PORTUGAL
'SIGNS'
I didn't lie previously when I chose two other songs as my favourites. However, I've been coming back to SIGNS every day. It's an apparently simple song hidden amongst other excellent songs in the Beautiful Noise album.
It speaks to me with a strong pressing voice. The tune is one of the most wonderful ones he ever composed and the lyrics present all the signs of heavenly inspiration.
SIGNS are everywhere to be seen, throughout our own Glory Road. They are there, they are shy and they wait for the moment your soul and heart are open to receive and to understand them. Like a gift from Above! Still, the poem and the tune wouldn't be enough but for Neil's warm and soul penetrating voice. These three elements, music, lyrics and voice make for a strong magnetic force that keeps pulling me to SIGNS! It's one of the most meaningful poems I have read. That was a very special NEIL DIAMOND who wrote and sang that song. It couldn't be sung by anybody else because the stream of consciousness it conveys is greatly due to his special brand of voice!
So, until another song becomes my next earworm, this is my current favourite! I advise you all to listen to it with an open heart! You'll love it as much as I do!
​
ALAN BURNS - NORTHERN IRELAND
'BROTHER LOVE'S TRAVELLING SALVATION SHOW'
This song has everything.
TOM BURTON - PERTH, WESTERN AUSTRLIA
'I AM... I SAID'
Like Neil this song reminds me of myself being born in the bush ,living most of my life in the city but a longing to return to the bush.
​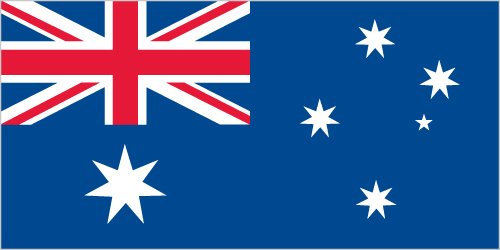 LONELY LOOKING SKY
-
NEIL DIAMOND - JLS